The "Lost" Finale: It Ended the Way It Began, Brilliantly!
Pin It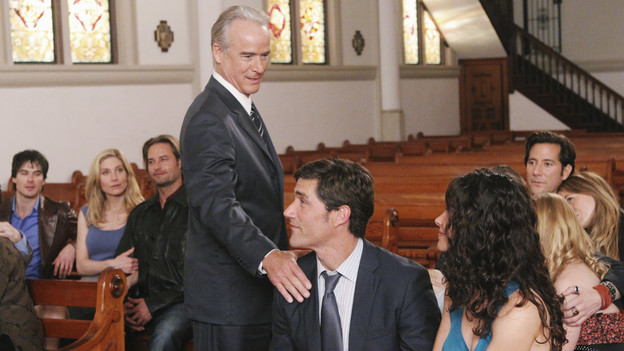 Well, it ended the way it began.  "Lost," one of the most ambitious, mind bending and exciting shows ever on television ended by being true to itself and its characters.  Frustrated viewers be damned.
Personally, I loved it!
Though I'll be honest.  I had to watch the show all the way through, then spend the next hour going back through all the flash sideways scenes.   And then, spending the next half hour playing back the last fifteen minutes, twice.
Only then did I feel like I could do this post justice.  Only then did I feel I could verbalize what this long awaited finale was all about.
Ultimately, I figured it out.  All you had to do was listen carefully to Jack's dead father, Christian Shephard, as he answered Jack's questions, which were really our questions.
Okay, so here goes.  This entire season of flashes sideways, those were all scenes of the characters after they had died.  They were living not real lives, but spiritual lives.  Lives that they created based on their own experiences, hopes and desires. 
It was up to Desmond to make them remember their connections and bring them together so that they could finally be released from the tethers of those spiritual lives.  Only when they were all together, could they all move on.  To heaven, or wherever else the viewer wants to interpret. 
Because as Jack's Dad, Christian said in one of the final scenes, the time they spent with each other, on and off the island, were the most important and meaningful times of their lives.
So Jack's son?  That was Jack's spirit creating a life for himself with a son.  Kate being a fugitive?  That was Kate's spirit following through with what happened to her in life.  Hurley being the luckiest man on earth?  That was Hurley's spirit creating that "better" world for himself.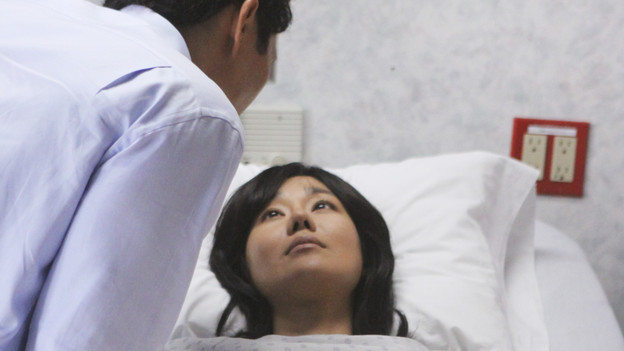 It was Desmond's job to bring them all together after all of them were dead.  Whenever that happened.  So Hurley could have lived until he was 90 years old, and if he were the last to die, that would be when these scenes were taking place.
Remember Jack's call to the Losties?  "Live together, die alone?"  In this case it was "Live together, die together."
And the beauty of it all is that the show ended as twisty-bendy as it existed.  I loved that.  I also loved that I needed to rewatch parts of it so many times to get it. 
Everything else happening on the island was almost anti-climatic.  But of course it was still important.  At its best, "Lost" was a show with fascinating, compelling characters, spiritual mythology, and great action and adventure.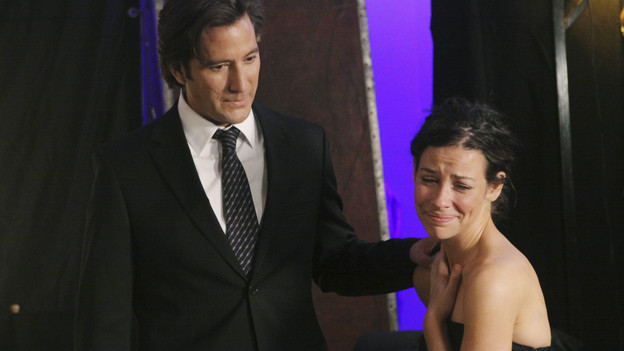 The action and adventure in the finale consisted of Jack's final island showdown with Smoky Locke.  With Desmond's help, Jack was able to defeat Smoky Locke and sacrificed himself in the process.  It was a heroic death to save the world, and left Hurley and his newly chosen second in command, Ben, in charge of protecting the island.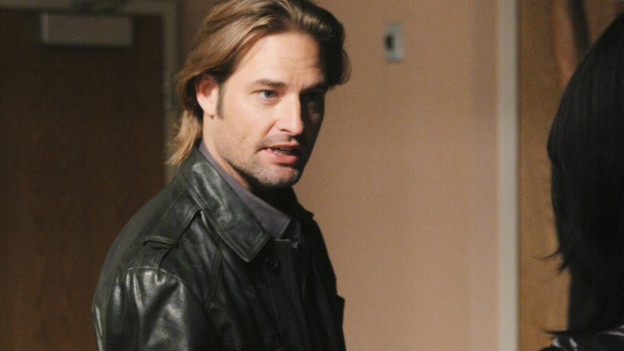 The finale played with time just like the entire series played so skillfully with time.  Just as the series used flashbacks like no other TV show ever has, the finale was interwoven with flashbacks as the characters remembered each other. 
Just as the series used time travel to keep the viewer on an emotional roller coaster, the finale played with time by never telling the viewer when the flash sideways scenes were taking place.  The implication being it could be years from now--but only when all of those characters were dead.
That plot device also allowed the writers to give viewers a series retrospective with a truly unique plot driven reason to do so.
When it came to the last shot of the finale, I'm going to toot my own horn a little by saying that I predicted the last shot.  As it was the first shot in the pilot, so it was the last shot in the finale:  a closeup of Jack's eye.  Only this time it closed as he died in the same bamboo grove he woke up in after the crash.  The plane carrying Frank, Miles, Sawyer, Claire and Kate, flying by overhead, and the ever loyal Vincent lying next to him as he slipped away.
Live together, die together.
Needless to say I sobbed my eyes out.  When Jin and Sun remembered.  When Kate remembered.  When Sawyer and Juliet remembered.  When Sayid saw the long dead Shannon, and they remembered.  When Jack found out from Christian what was happening.  And of course when Jack died.

There were also amazing scenes in the finale that mirrored other scenes from the series.  Like the shot of Smoky Locke at the bottom of the cliff.  It was just like the shot of the real Locke after his father pushed him out of the window.  Then there was the shot of Smoky Locke and Jack looking down the cavern where the magical light came from.  It mirrored the shot of Jack and Locke at the end of the first season, peering down the hole they'd just blown in the hatch.
So to sum it up, I was very satisfied by the "Lost" finale and I can't wait to watch it again.
Let the debating begin!
Here are some early reactions from the blogosphere:

Keiko at Hannah Wept, Sarah Laughed:
The underlying message is of course is that what matters most is our experiences, our connections with one another, and the lives we build and craft for us. Like my existential musings last week, it felt like LOST was really speaking directly to my philosophical ponderings.
Nicole Neroulias at Belief Net:
Like many "Lost" fans, I'm not sure what to think about last night's series finale, but the show certainly continued to mine religious concepts -- forgiveness, sacrifice, communion, purgatory, nirvana, etc. -- until the very end, even literally gathering most of the characters in a church to say their final goodbyes.
Mandy at Malicious Mandy's Mind:
The island was real, their experiences were real... so real and so important that even after life they were all stuck in a purgatory until they could meet again and move on together.
Let me know what you think: Were you satisfied with the ending?
Images courtesy ABC.